Harry Potter Trivia (8:00 PM)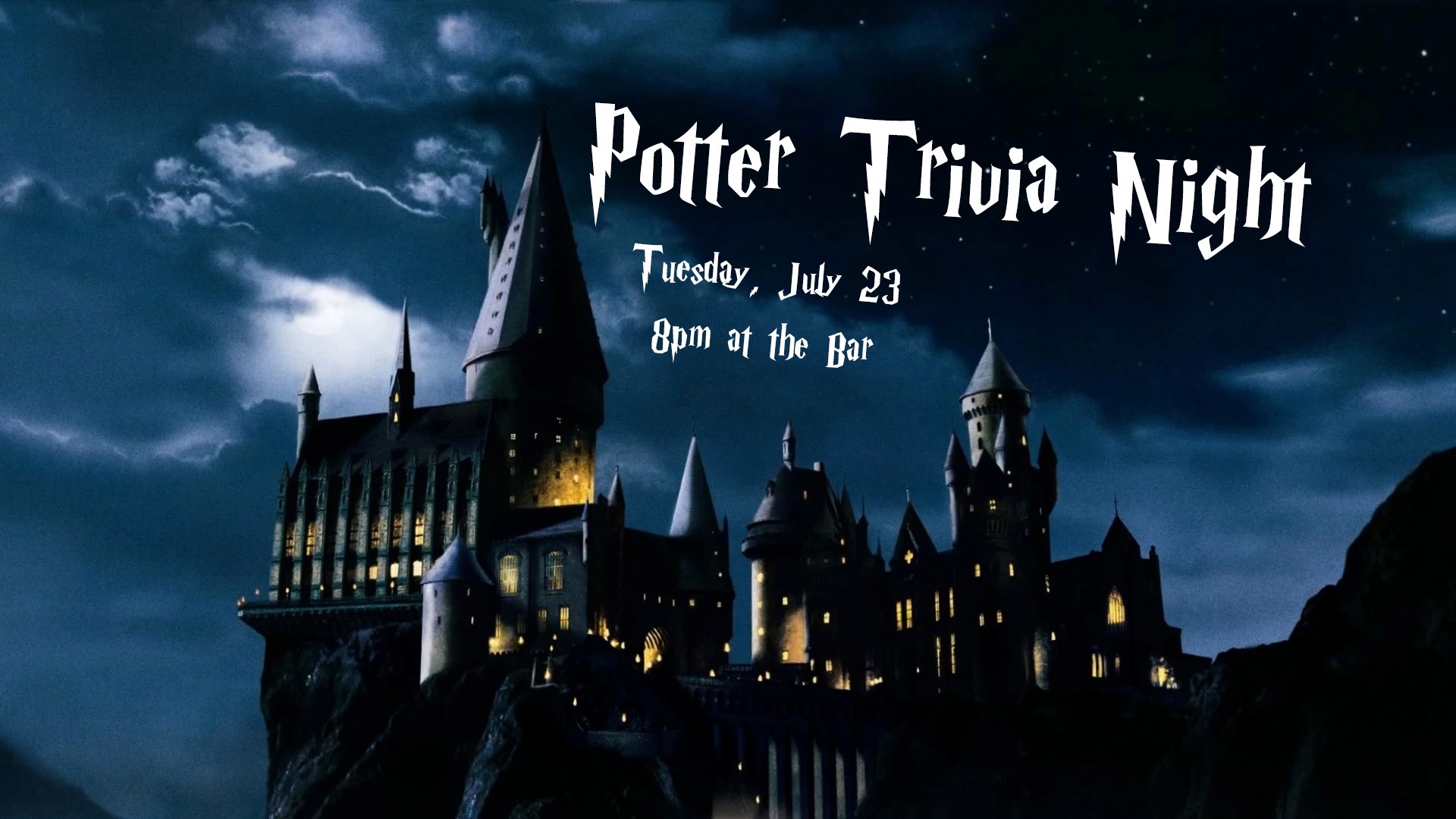 Hope you studied like you were taking your O.W.L.s!
Syndicated presents HARRY POTTER TRIVIA NIGHT.
Five different Potter topics in one night: are you Hogwarts-buff enough?
No purchase necessary to play! Win drinks and prizes!
Written & Hosted by Jake Levitt.
Sign up from 7:30-8pm SHARP!
8-10pm at the Bar
4 Written Rounds
3 Bonus Rounds
1 Video Round
1 Picture Round