Bottleneck Gallery: Fight Club (6:30 PM, 9:35 PM)
Event Navigation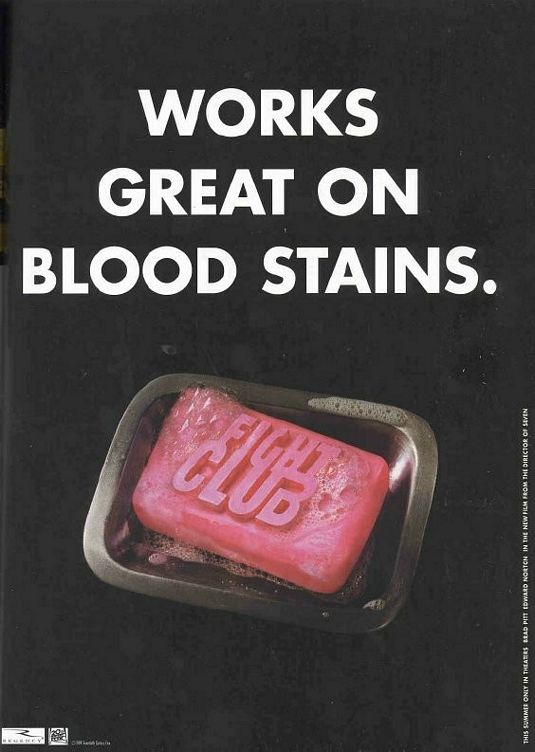 Ticket Price: $75
Times: 6:30 PM, 9:35 PM
R | 2h 19min | 1999
Director: David Fincher
Written by: Jim Uhls (screenplay), Chuck Palahniuk (novel)
Starring: Brad Pitt, Edward Norton, Meat Loaf
A ticking-time-bomb insomniac and a slippery soap salesman channel primal male aggression into a shocking new form of therapy. Their concept catches on, with underground "fight clubs" forming in every town, until a sensuous eccentric gets in the way and ignites an out-of control spiral toward oblivion.
Bottleneck Gallery will be selling an officially licensed poster by Tomer Hanuka. They will be revealing the print the day before the show. Tickets are $75. Fight Club specialty cocktail and variant print will be included in the ticket price.
About Bottleneck
Located in Williamsburg, Brooklyn, NY, Bottleneck Gallery is a contemporary art space founded by Joe Bouganim, Josh Harris and Arseny Libon. The gallery's main focus is to support all emerging and established artists and in turn donating a portion of the proceeds from our solo and group exhibitions to a variety of charities.